Deprecated
: wp_make_content_images_responsive is
deprecated
since version 5.5.0! Use wp_filter_content_tags() instead. in
/home/hmxeplmy/public_html/usox/wp-includes/functions.php
on line
5323
Deprecated
: wp_make_content_images_responsive is
deprecated
since version 5.5.0! Use wp_filter_content_tags() instead. in
/home/hmxeplmy/public_html/usox/wp-includes/functions.php
on line
5323
Deprecated
: wp_make_content_images_responsive is
deprecated
since version 5.5.0! Use wp_filter_content_tags() instead. in
/home/hmxeplmy/public_html/usox/wp-includes/functions.php
on line
5323
Deprecated
: wp_make_content_images_responsive is
deprecated
since version 5.5.0! Use wp_filter_content_tags() instead. in
/home/hmxeplmy/public_html/usox/wp-includes/functions.php
on line
5323
Deprecated
: wp_make_content_images_responsive is
deprecated
since version 5.5.0! Use wp_filter_content_tags() instead. in
/home/hmxeplmy/public_html/usox/wp-includes/functions.php
on line
5323
Deprecated
: wp_make_content_images_responsive is
deprecated
since version 5.5.0! Use wp_filter_content_tags() instead. in
/home/hmxeplmy/public_html/usox/wp-includes/functions.php
on line
5323
Brand Ambassador Program
PROGRAM BASICS
Thanks for your interest in becoming a U-SOX Ambassador! We're excited to get to know you better and become your sock brand of choice for serving up aces on the tennis court, setting a new PR on the trail, working on your golf swing or simply logging some serious miles at the mall!
Through our ambassador program, we provide our bestselling socks to active, stylish women like yourself at no charge in exchange for promotion and brand ambassadorship on your end.
HOW IT WORKS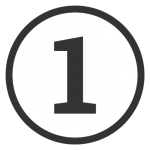 Talk with our brand representative about your "sox" needs and activities as an active lifestyle woman. We'll send you a set of U-SOX that are most appropriate for you.
Try out the socks and make sure you love them! We want to make sure you're 100% on board with representing the brand. Then, wear your U-SOX while training and at sport events. Snap photos whenever possible!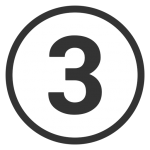 Tag us in your pics. We'll feature you on our account.
Deliverables
POSTING
We love shots of you in action! Capture yourself wearing U-SOX while you're training, kicking back recovering, or best of all, in action at a competitive event. We prefer working with ambassadors who can commit to posting about U-SOX at least 1 time per week.
Don't forget about Facebook and Instagram Stories – they're a great way to show your followers what you're up to in real time!
TAGGING
Tag us on Facebook and Instagram @usoxitaly and use the #usox hashtag. THIS IS ESSENTIAL so we can be sure that we see and re-share your content!
OTHER FUN OPPORTUNITIES
Want to get some extra engagement from your fans? We love doing giveaways and other contents to help spread the U-SOX love. Send an email to social@u-sox.com and we'll work out the details together.
READY TO JOIN OUR TEAM?
For questions about our brand ambassador program please reach our customer service team via email at support@u-sox.com or toll-free at 866-387-6762.